Category Archives:
Welcome
A place to find peace in the chaos of Covid – 19.
Welcome to the Labyrinth of Peace Site.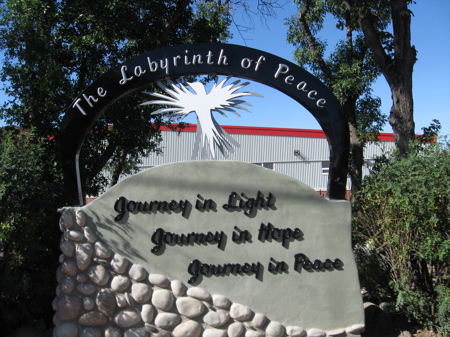 This beautiful sign decorates the south side of the labyrinth. It repeats the invitation for all to "Journey in Light, Journey in Hope, Journey in Peace".
Experience this one of a kind labyrinth:
• It is wheelchair accessible.
• Self-guided one hour journey
***use the music/meditation guide
**use the print meditation guide
*simply walk the path
For your own personal journey please follow this link to download the meditations and music.
If you need help click on "Labyrinth MP3 downloads" from the pages listed in the left margin. It will walk you through it.