Bruce Wilms sponsors Site 6 "Embrace the Sacred" and hands Shannon Pearce, Labyrinth Committee member, a cheque for $5000.  Site 6 will entail an octagon gazebo built from hand hewn cedar.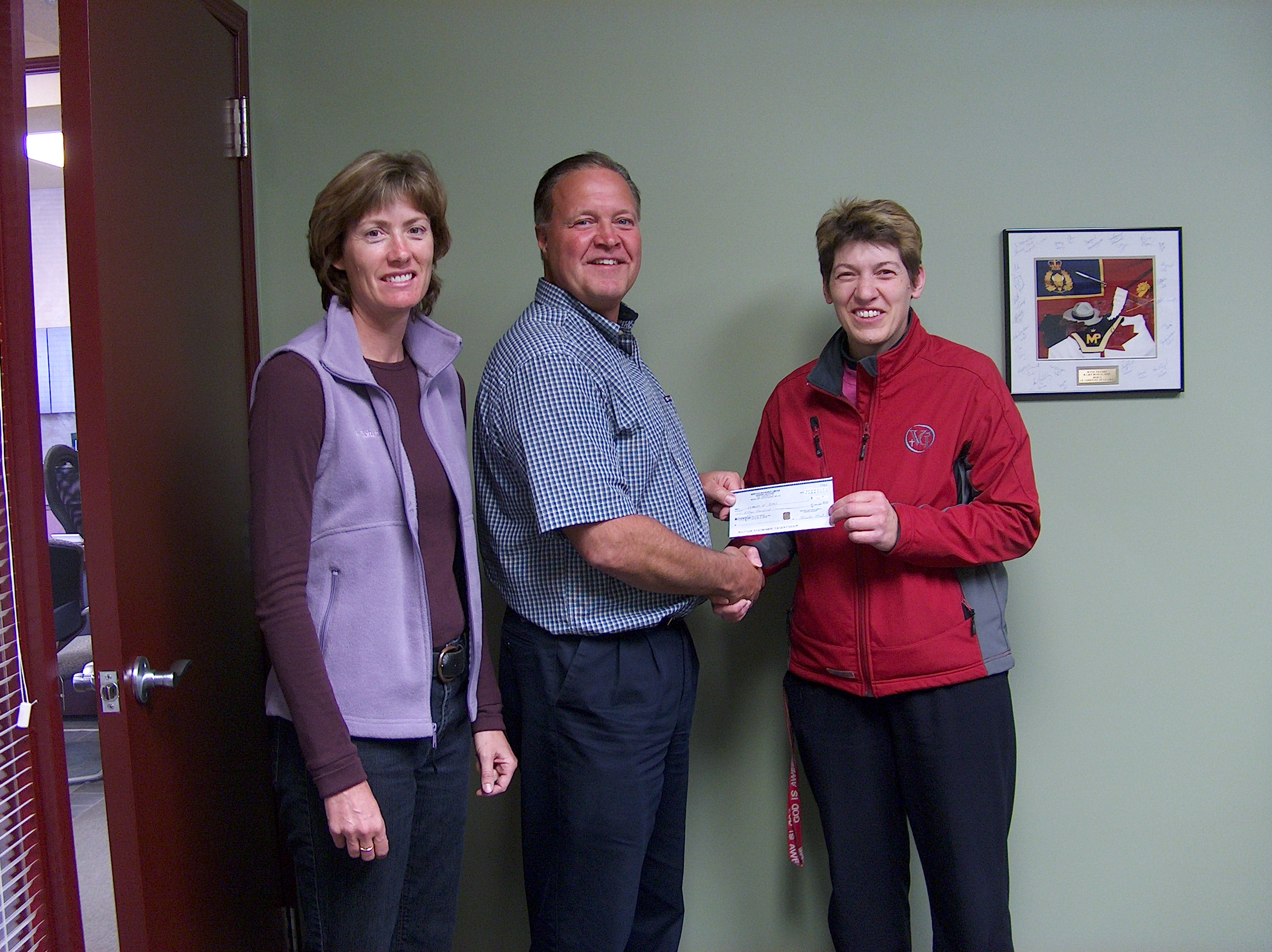 Sheila Thul and Greg Marcyniuk of Heritage Insurance donate $1500 for Site 9 "You Are Light for the World."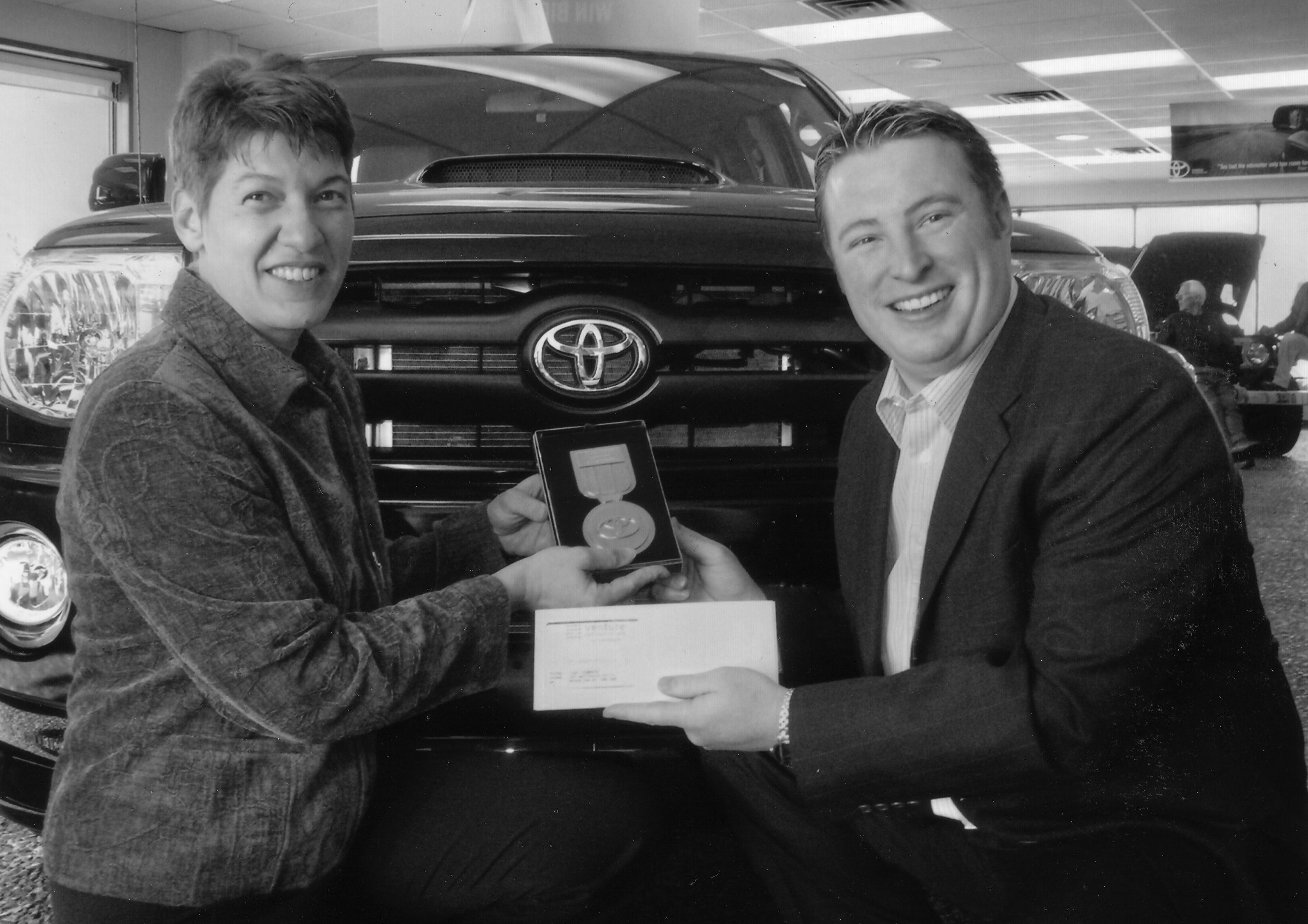 Joan Stumborg accepts her "Toyota Never Quit" Award from Chad Taylor of Taylor Motors. Joan chose to donate the entire $7500 to the Labyrinth of Peace.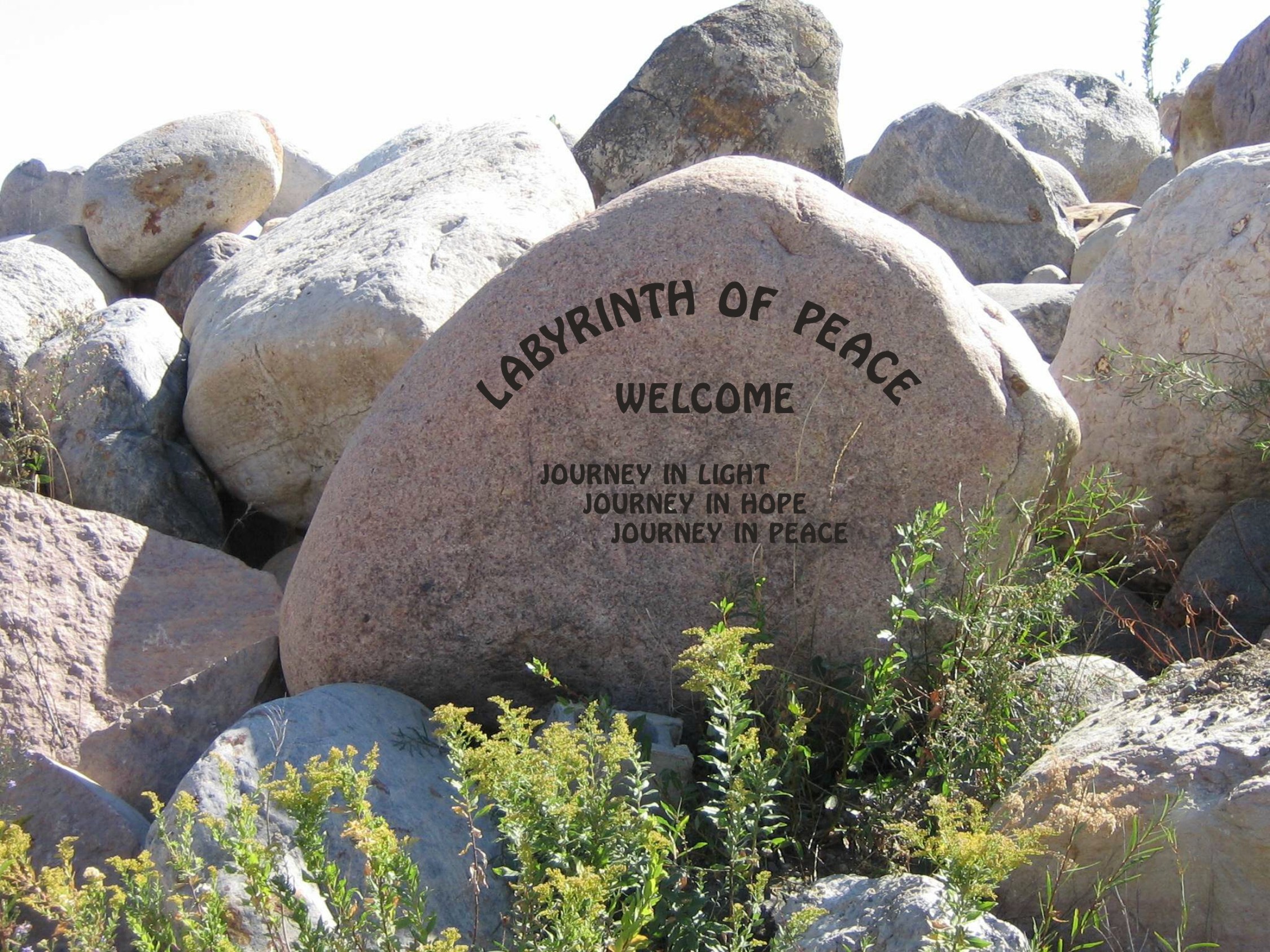 Dome construction has donated a large granite stone (4.5′ x 5′ x 3′)  for the entrance of the Labyrinth of Peace.  Remco Memorial will engrave the welcome message as follows: "Labyrinth of Peace – Welcome – Journey in Light, Journey in Hope, Journey in Peace".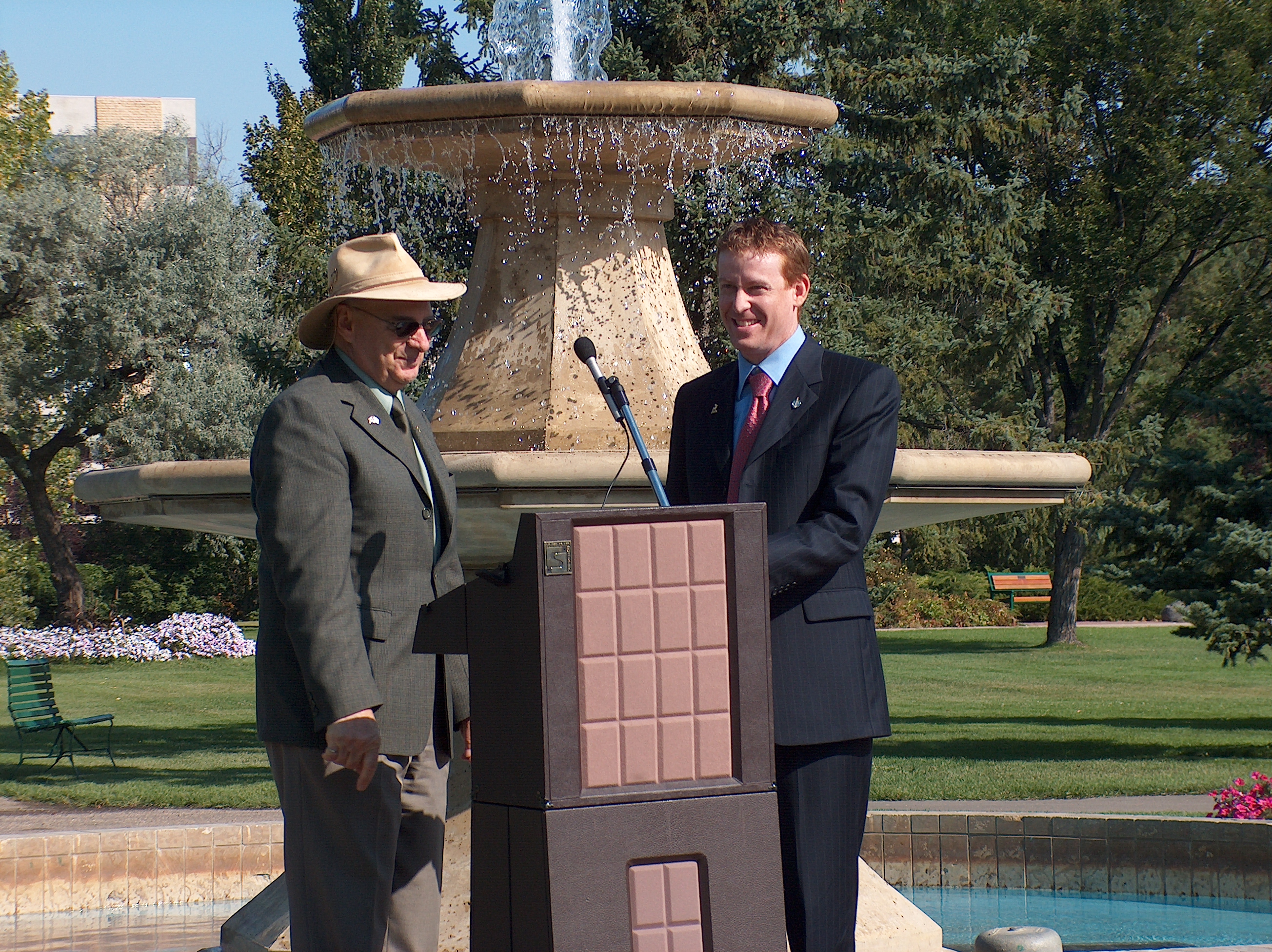 Sept. 12, 2006  A news conference with MP Dave Batters and Mayor Al Schwinghammer marks the successful completion of various Centennial Grant Projects in Moose Jaw including the Labyrinth of Peace pathway.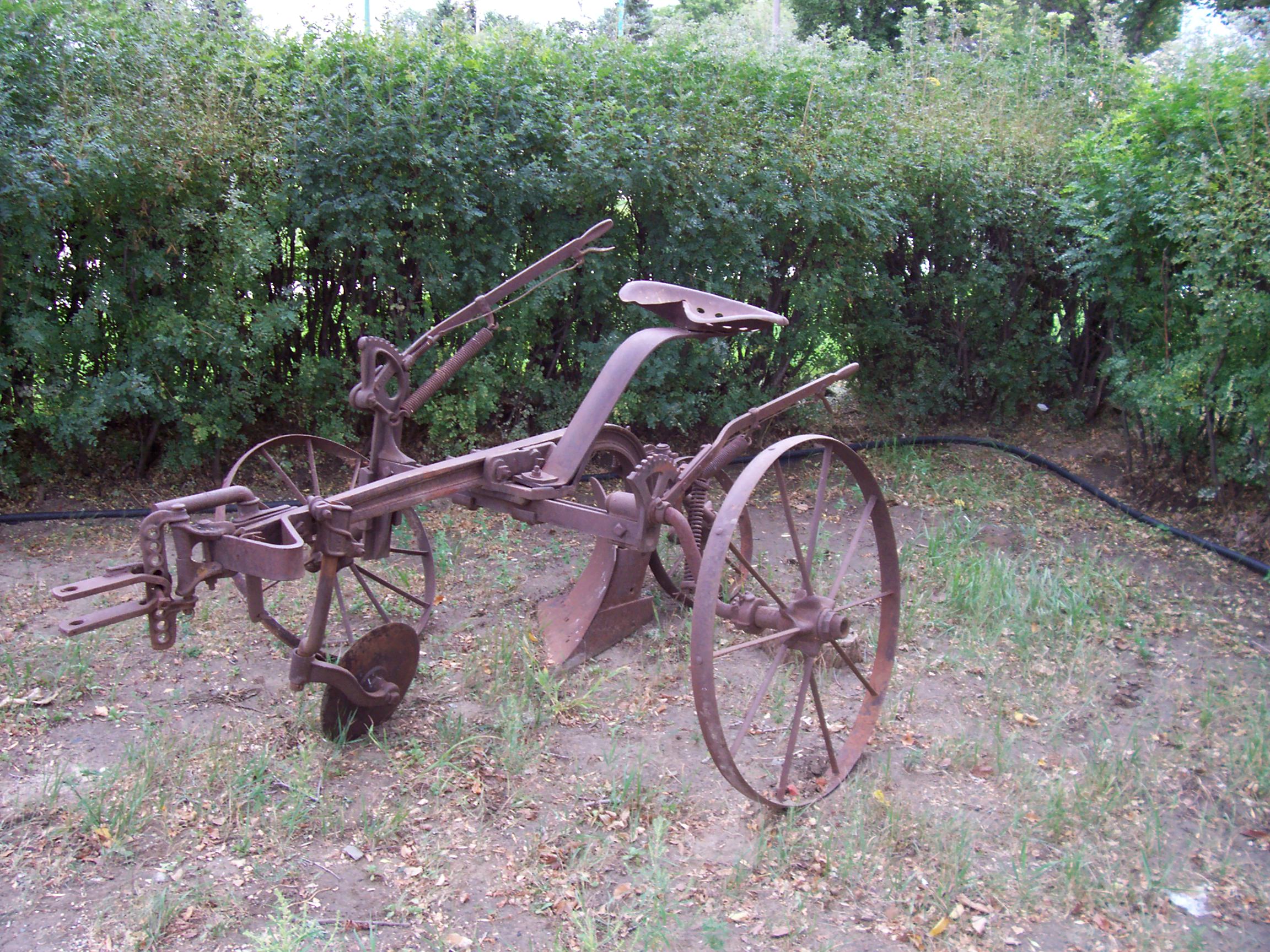 Cal Anderson of Silver Star Salvage donated a single furrow plow for the Labyrinth of Peace Project.  The plow will be part of Site One "Connect with the Earth".
>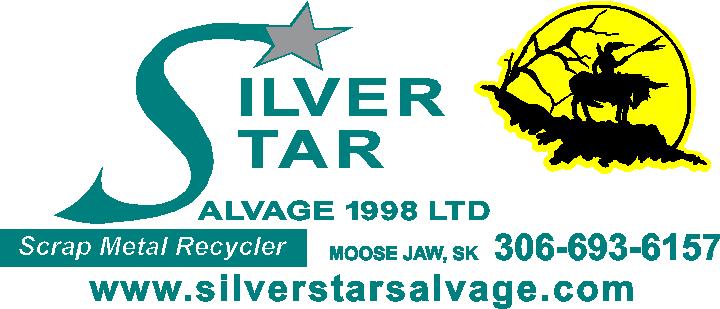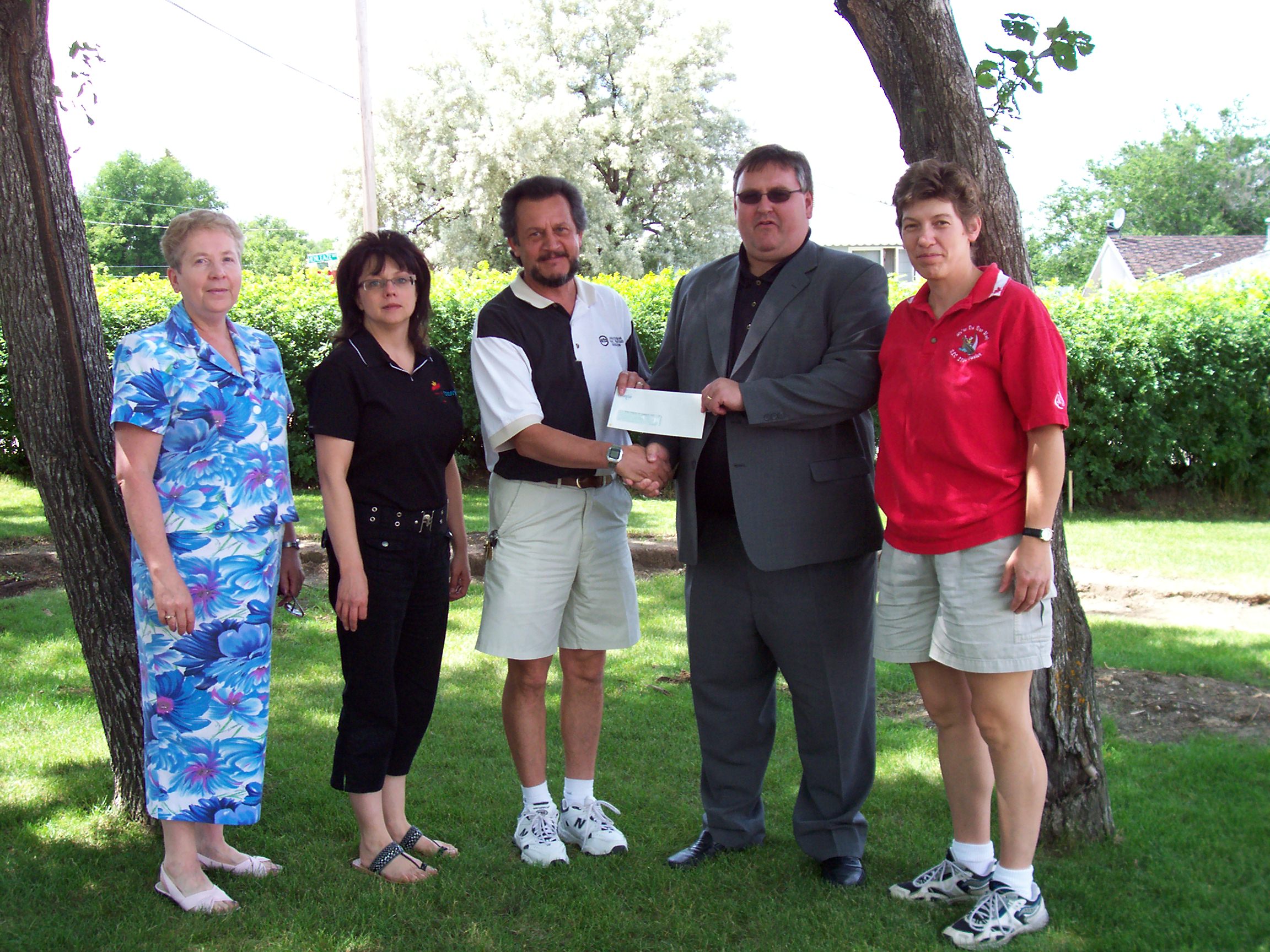 Conexus makes a $10,000 donation to the Labyrinth Project .  This money will be used for the creation of the main Labyrinth of Peace sign.
(left to right) Rose Mary Hartney, Becky Tremblay, Gerry Gieni, Scott McMann, Joan Stumborg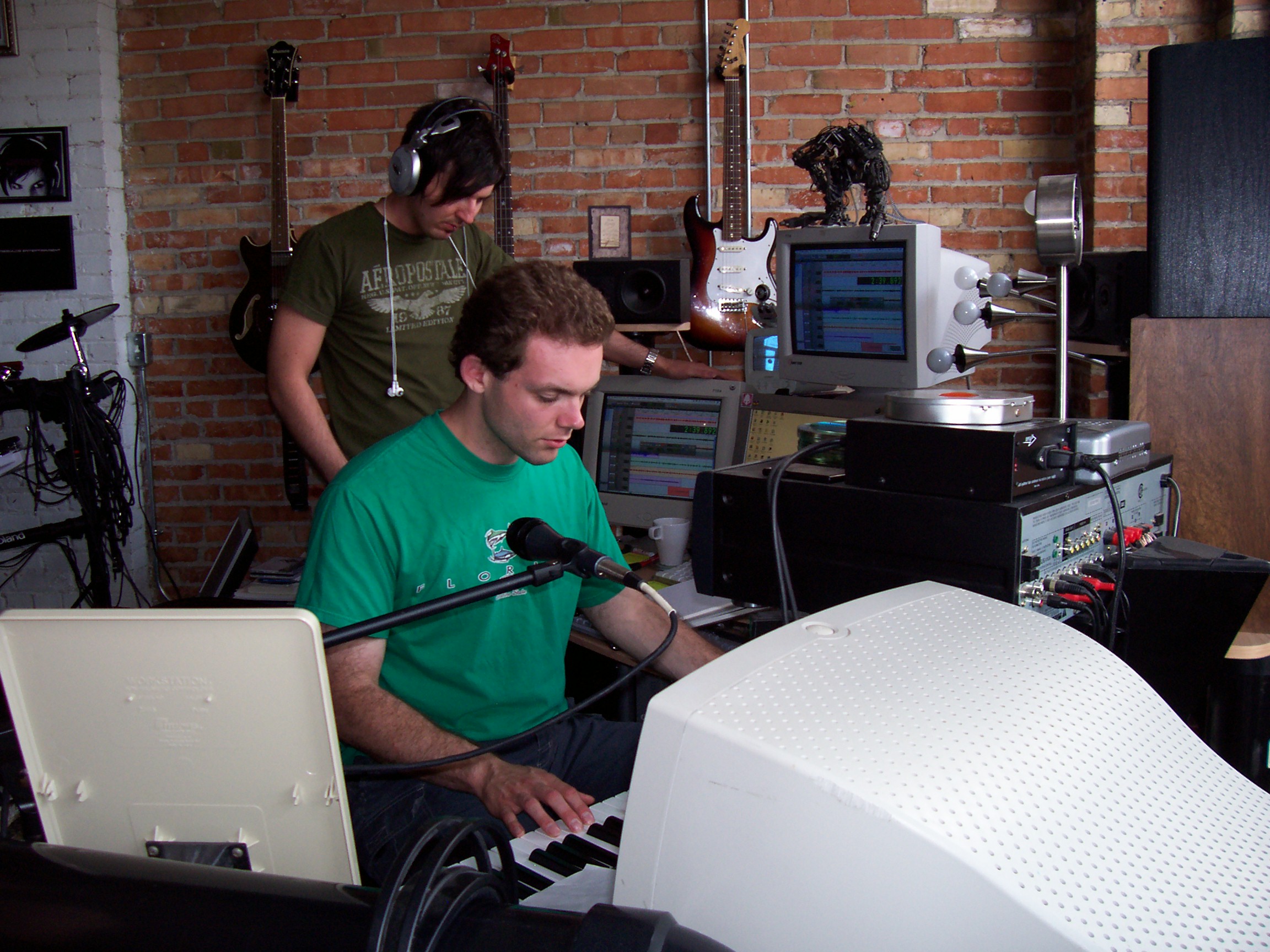 Jared Robinson of Nebulus Enterainment and Josh Carley work on creating the music for the CD which will be made available to use in discmans and MP3 players to accompany the labyrinth experience.